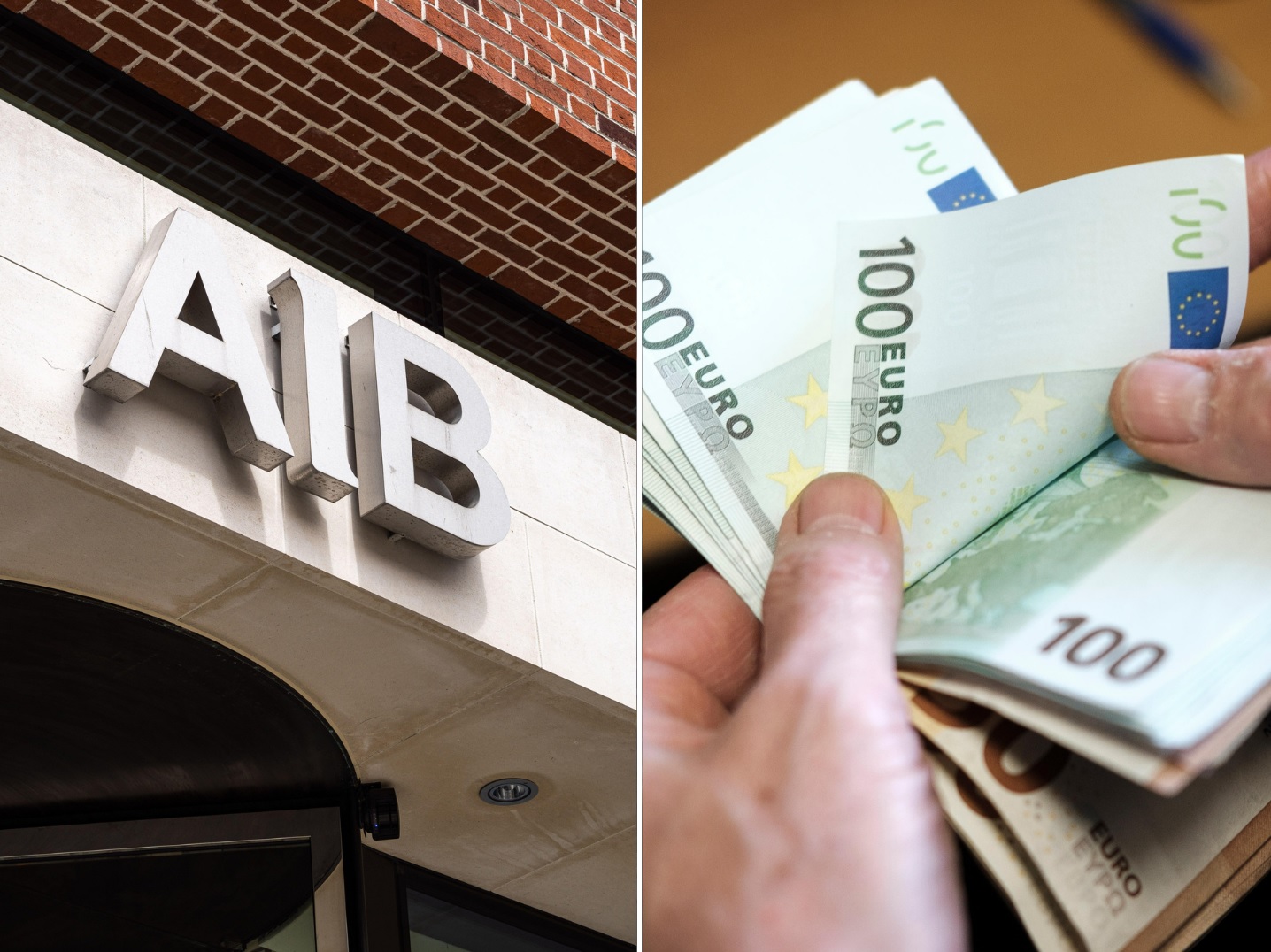 AIB cashless backlash as it is 'last man standing' in some areas
Part of the negative reaction to AIB's now abandoned plan to eliminate cash at 70 branches was likely due to it being the last bank in some areas.
That's according to John Kelly, CEO of Lean CFO and associate lecturer at UCD.
He said On the file"It's more likely because they were the last man standing.
"The main thing if you're doing these things, since my banking days, is that you don't want to be the last financial bank in town.
"If it's four banks going to three or three banks going to two, yeah okay.
"But if it's a bank that doesn't go to any, that's a problem.
"So you don't want the last bank to actually pull out…and I suspect that in some of those places AIB might have been the last person who was there to provide cash service."
Mr Kelly says the reaction to AIB means new banks are unlikely to enter the market.
"One of the downsides of the backlash that's happened this week is, for example, Starling Bank – it's a start-up in the UK – run by a lady called Anne Boden, a former COO of AIB.
"They have withdrawn their application for a full Irish banking license.
"And I suspect that's partly due to the political reaction to what is effectively an operational decision for AIB.
"You also see the Ulster Bank leaving after over 100 years and KBC leaves.
"Why? Because they think they can't make money here, if they could make money here they would be here."
Fintechs "do not have the same cost base"
He says the COVID pandemic has accelerated the shift to cashless.
"The main reason banks want to go cashless is – frankly – that there isn't as much demand for cash as there used to be.
"COVID has been a big business accelerator."
He says it shows in the statistics of people using ATMs.
"ATM withdrawals in the UK – because there's more up-to-date data for that – they're down by around a third between now and pre-COVID levels.
"People spend less with cash, so there's less cash going through the system, and it's expensive to run a cash system.
"Keep in mind that in the early 80's banks were installing ATMs at a knot rate because they saw this as the future because people wanted the cash service – now they don't ".
But he points out that even fintech companies, like Revolut and N26, are still dependent on banks.
"N26 sent me a new card – the first thing they said to me was 'Go to an ATM and validate it'.
"It wasn't an N26 ATM that I went to, it was an AIB or Bank of Ireland or any machine – that infrastructure is expensive.
"So these online-only operations don't have the same cost base, but they don't have the same level of service.
"Revolut has 1.7 million customers – they claim – in Ireland…but you will probably find that most of these customers also have accounts with full-service banks".
Main image: Composite image shows AIB headquarters in Dublin in June 2021 and a person counting euro banknotes in July 2018. Photo by: KarlMPhotography/Ianni Dimitrov Pictures/Alamy Stock Photo