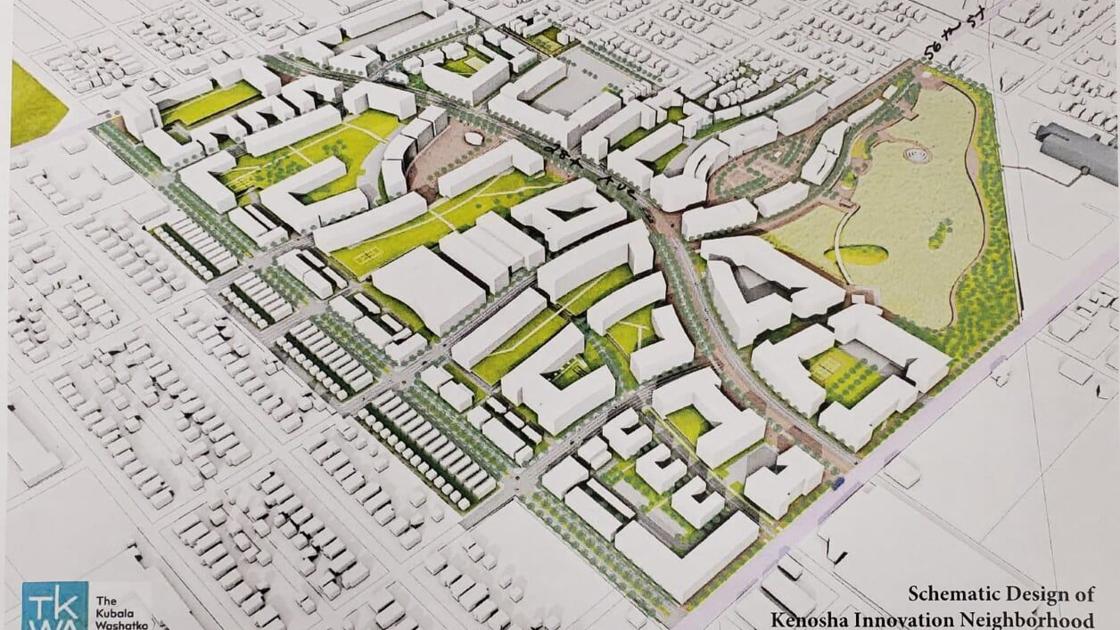 Council Approves $ 12.4 Million in Federal Stimulus Funding for Innovation and Technology Projects | Local News
Moving the LakeView Academy?
About $ 1.3 million is proposed to lay the groundwork for a tech-centric high school in the Kenosha Innovation District, a $ 1 billion project that aims to revitalize the 107-acre Chrysler site. In the spring, city officials and Kenosha Unified confirmed that they were in talks to integrate LakeView Technology Academy into the proposed site. Antaramian said discussions are continuing.
Likewise, Kenosha Unified spokesperson Tanya Ruder said the district, the Kenosha Area Business Alliance and the Gateway Technical College "continue to explore possibilities of securing a new seat for the LakeView Technology Academy." The academy is currently located at 9449 88th Ave. in Pleasant Prairie.
"The current location has served the school incredibly well and it's time to identify a new location with potential to accommodate future growth," said Ruder. The KIN site is an opportunity. She said, however, that "work remains to be done to ensure the financial feasibility of building a new facility."
Approximately $ 1.25 million is proposed for a K-8 library program in Uptown to teach reading skills to neighborhood youth, as well as those in Lincoln, Columbus, McKinley, Wilson and Roosevelt – the central neighborhoods of the city surrounding the proposed innovation district. .
Another $ 2.5 million is earmarked for the design and construction costs of the first multi-tenant incubator / accelerator building for the Innovation District project.