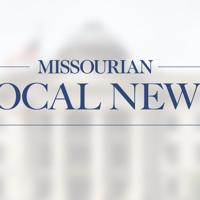 Council calls for action on compensation and benefits for solid waste workers | Local
[ad_1]
Visibly angry mayor Brian Treece called on City Manager John Glascock to increase pay and benefits for the city's temporary solid waste workers at the regular city council meeting on Monday night.
The moment came after most council members expressed dismay at the revelations of low wages and lack of benefits for some temporary municipal workers.
Andrew Hutchinson, local organizer of Missouri Jobs With Justice, told the council that under the current system, these workers cannot access paid time off, health insurance or a fair wage, noting that they do not receive the minimum wage of $ 15 per hour. the board asked.
He said the city does not provide many of those workers who have worked for the city for months with full-time employee status, despite a staff shortage.
Temporary solid waste worker Charles Holden, who spoke alongside Hutchinson, said he was cut on the job right down to the muscle. He said he was afraid to tell his boss about it because he feared he would not be able to work and believed he would lose his already meager salary.
"We don't think anyone who works full time, especially not for the city of Columbia, a city that many of us love and are so proud to live in, should go without healthcare, especially during a pandemic." , Hutchinson said. noted.
Council members and the public have expressed disbelief at the plight of Holden and other temporary workers as the town faces a shortage of solid waste workers.
Rebecca Shaw passionately told the board during public comments that "people deserve to make a living here. People deserve to have health care. People deserve to have dental insurance. And we prevent them from improving and improving the city because you are not posting a job to apply for.
Board member Karl Skala nodded, saying: "It almost sounds more like a plan than a management decision. Why are we short of staff when our temporary workers are working in the backs of trucks? "
Council member Andrea Waner stressed that these workers are exposed to COVID-19 on a daily basis at work and should be quarantined for 14 days without pay.
"Our solid waste is subsidized on the backs of people who are not even paid at that time," she said.
In a pointed discussion, Glascock said it's typical for temporary workers to work side-by-side with people who receive better benefits. He said the board needed to hear from management first before moving forward.
Glascock also said those looking for permanent solid waste positions must have a commercial driver's license, which some don't want and others don't qualify. Without this requirement, he said, the city would not have enough workers to drive garbage collection vans.
However, several board members, including Treece, sought to move faster.
"At this point I believe them (the workers) more than I think, the staff who tell me they can't hire enough people to pick up the trash, "Treece said.
Staff shortages in the solid waste division and the inability to hire workers have resulted in changes to the city's waste collection, including limiting recycling to every two weeks.
"I'm ready to hear some of the complexities," Skala said. "But I'm not prepared to wait long because I think the idea of ​​the whole situation is quite outrageous. "
ARPA debate
The council also heard demands for its first allocation of the $ 25 million ARPA fund from city staff after months of deliberations over the fate of the federal government's historic stimulus to deal with the impact of the pandemic of COVID-19.
When the board decided on the fund allocation framework on October 4, it identified workforce development as one of the four investment areas it sought to prioritize in its process strategy. two-part request for proposals and community contribution.
The board has received requests for approximately $ 2 million in ARPA funds from MACC, Job Point and CoMo Cooks, who currently provide these training services and opportunities.
Representatives of the programs stressed that ARPA funds would allow them to expand their offerings and their ability to reach and train more citizens, especially those who are traditionally under-represented. in post-secondary studies or affected by racial, social and economic inequalities.
But council members Waner and Ian Thomas disputed the deviation of the requests from the council's original framework. While they agreed the projects were worth it, they noted that the board initially discussed releasing tenders and prioritizing a process for public input.
Thomas said that while some members of the public have expressed a desire to spend the funds on workforce development in previous hearings, the majority have sought to prioritize housing and mental health.
Board member Betsy Peters said continuing these programs does not mean that the Board cannot review other workforce projects or continue with its community engagement process.
"We can do both," she said.
MU professor Jeanne Mihail said when she read the application documents, she was stunned by the lack of details. She said the two-and-a-half-page requests were not meticulous or long enough to properly request a sum of money, let alone this much-coveted federal stimulus.
"Maybe we need more details and more evaluation metrics, but anyway it has to be much more than that," she said.
[ad_2]