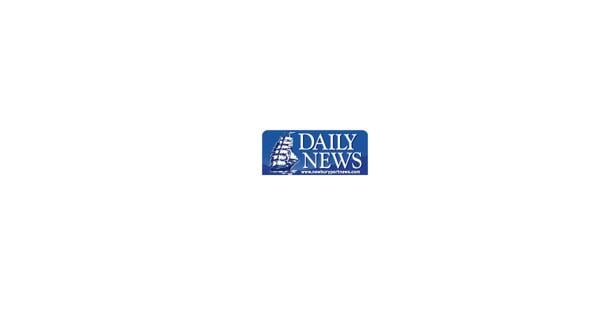 Editorial: ARPA Fund — Use It or Lose It | Opinion
Everywhere you look it looks like ARPA money is hard at work on the North Shore and the Merrimack Valley. And this trend will only continue to grow.
For those who have lived an airtight existence for the past two years, ARPA stands for American Rescue Plan Act. It is also known as the COVID-19 stimulus package, as it was intended to mitigate the negative financial impact of the pandemic on the economy. It is valued at nearly $2 trillion.
It is up to the states to determine how to allocate this funding, and it has gone to a myriad of programs, from unemployment insurance and health care to transportation and economic development.
On Tuesday in Lawrence, Lt. Governor Karyn Polito joined local dignitaries and other state dignitaries for a ceremony at the site of Island Parkside Housing, an apartment complex under construction on Island Street. The first phase of the project – undertaken by Lawrence Community Works – is expected to be completed in the spring of 2023 and will provide "40 affordable, climate-resilient apartments for local families", according to the LCW website.
When completed, the two phases of the development will provide a total of "80 sustainable rental units, in addition to a new Lawrence headquarters for SquashBusters youth programming, significant green space and river views, and "better public access to the existing Ellen Swallow Richards urban complex. Wild," according to LCW.
Polito was on hand to discuss how ARPA funding could be used if a bill introduced by the Baker-Polito administration were approved by the Legislative Assembly. "An Act Investing in Future Opportunities for Resilience, Workforce and Revitalized Downtowns," or FORWARD, was originally proposed by Lynn's administration in April. It includes $2.3 billion in ARPA funding and more than $1.3 billion in capital bond authorizations. It would fund projects "to strengthen state infrastructure, create jobs and invest in the Commonwealth's 351 towns and villages," according to a press release issued in April about the legislation.
As the Baker-Polito administration winds down at the end of this year — as Baker and Polito will not run for a third term — state officials are not resting on their laurels. Indeed, Baker and Polito, along with cabinet members like Secretary of the Executive Office of Housing and Economic Development Mike Kennealy — who was also in Lawrence on Tuesday — are working feverishly to ensure ARPA money is spent in the most efficient way possible, and that includes projects such as Island Parkside.
One of the reasons for the urgency they bring to their mission is that the money must be committed by 2024 and spent by 2026, Polito said during his remarks, as reported by the writer Cate McCusker. "Federal dollars are time sensitive," Polito explained.
Kennealy agreed.
"We need to get the money committed now or we're going to lose it," he said, stressing the urgency of this bill. "We can't risk losing money."
The bill was just reviewed at a hearing by the Joint Committee on Bonds, Capital Expenditures and State Assets on Friday.
It would be up to the Legislative Assembly to approve this program as it will have a direct benefit on projects throughout the region.