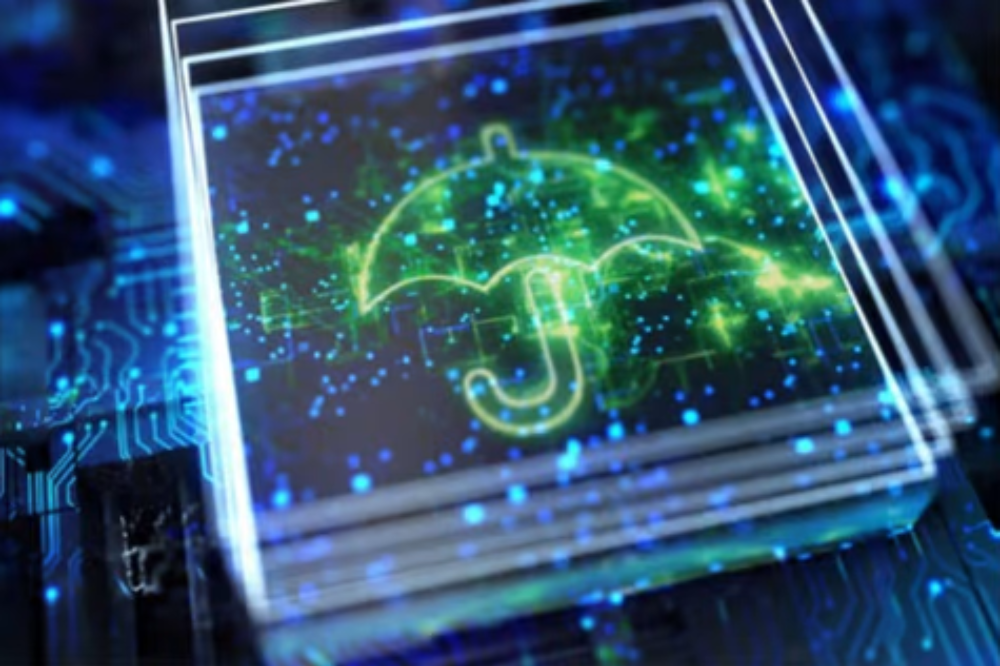 Insurtech Weekly News Roundup: September 30
The 10-week program brings together insurtechs, insurers and brokers to test new insurance products that address the issues and challenges facing the Lloyd's market. It started on September 26.
The next generation of insurtechs includes Altelium, an MGA specializing in specialty battery insurance. There's also nPlan, a risk transfer product for construction delays, and Anansi, which offers integrated in-transit cargo insurance for e-commerce businesses.
Over 120 insurtechs applied for this year's Lloyd's Lab cohort. They pitched innovative ideas for insurance products and services in areas such as natural disasters, energy and construction through a competitive pitch process.
The products are intended to help the Lloyd's market better understand its customers' risks, respond more quickly to accidents and provide improved service.
COVU
COVU, maker of an AI-enabled digital platform for insurance agencies, has hired a number of new executives with experience at companies including AIG, wefox, John Hancock and more. 'others.
Charles Valinotti is the company's new CEO. He is a 30 year veteran in the insurance industry with previous stints at AIG, GEICO and insurtech Huckleberry.
Guillermo Plasencia joins COVU as the new Marketing Director. Previously, he helped scale startups, including global insurtech wefox. He has marketing experience with companies such as Coca-Cola, Universal Pictures and Pfizer Pharmaceuticals.
Koray Dogan has signed on as Chief Compliance Officer. He was previously at fintech Revolut and wefox. It will help you navigate issues such as insurance regulations, data privacy and compliance.
Chaitanya Baddam joins as Chief Data Officer, with over 20 years of experience in software development and technology leadership. Previously, she worked at John Hancock, where she served as Chief Technology Officer, leading efforts to digitally modernize life insurance platforms.
The company also hired Fil Firmani, a veteran of IBM and Duck Creek Technologies, as senior vice president of product management and strategy. John Warren, a 30-year sales and marketing veteran, has signed on as chief of staff.
Whale Blanket
Cover Whale, a commercial and insurtech trucking insurance MGA, unveiled two new technology platforms.
One is an application programming interface (API) for agents, and the other is an interactive mobile application for its insured truck drivers.
The API is designed to help agents integrate their systems with Cover Whale's commercial trucking insurance platform, further simplifying the policy quotes and bonding process for their independent owner-operators and customers. small fleets of trucks. It is also designed to provide binding quotes or directions with minimal information required.
Cover Whale's mobile app informs insured commercial truck drivers of their policies in a way that is both efficient and convenient, the company claims. They can instantly access unlimited free certificates of insurance, manage claims filing, or troubleshoot their dash cam.
Stere
Stere, a two-sided digital marketplace, has raised $5 million in seed funding that will help expand its platform.
The Capacity Exchange Platform is designed to help companies create and launch insurance programs with capacity partners.
Vida Capital is the seed investor.
"Vida Capital brings enormous expertise in reinsurance, ILS and structured solutions, which supports Stere's vision of building a business forum of all kinds of capabilities in a one-stop-shop," Stere CEO and Founder Dogan Kaleli said in comments. prepared remarks. "Vida's funding will fuel the expansion of our trading platform, allowing us to continue to build smart, technology-driven technology. [products and services] that our stakeholders rely on to help sustain and grow their businesses. »
Guy Charpentier
The Guy Carpenter branch of Marsh McLennan will work with TNEDICCA to strengthen its automotive risk analysis capability in the United States.
Guy Carpenter, is a global risk and reinsurance specialist. TNEDICCA, launched in 2015, focuses on analytics that leverage geocoded data from nationwide policy incident reports to generate risk scores. The goal of this approach is to develop a credible and robust data resource for assessing automobile risk in the United States.
"Through the agreement with TNEDICCA, Guy Carpenter will be able to provide more of its customers with industry-leading data assets," said Thomas Ettininger, Managing Director of Guy Carpenter and Head of the Global Strategic Advisory Team for the North America, in prepared remarks. "This, in turn, will enable carriers to develop innovative products that address new and emerging risks."