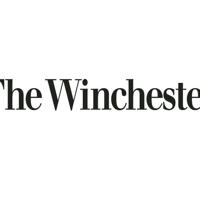 More details on Clarke's broadband project expected soon | Winchester star
BERRYVILLE — Work to bring high-speed internet to areas of Clarke County that don't have it could begin in earnest as early as the second week of February.
Still, it will still be some time before all parts of the county are connected to broadband. How long is not yet known.
Next Friday, county officials will participate in a conference call with state officials and representatives from All Points Broadband. They hope to be able to start the project soon after.
"Written agreements must be in place" between all parties involved, County Administrator Chris Boies said. This is in addition to other preliminary work that needs to be done before crews can start hanging lines on utility poles.
The agreements are to be submitted to the Clarke County Board of Supervisors in the coming months for review and approval.
On December 13, former Governor Ralph Northam announced a $95.3 million grant from the Virginia Telecommunications Initiative (VATI) to expand rural broadband infrastructure in Clarke, Frederick, Warren, Augusta, Fauquier, Page, Rockingham and Rappahannock.
The grant is awarded to All Points in partnership with the Northern Shenandoah Valley Regional Commission.
Participating counties plan to contribute a total of $59.3 million to the project, mostly from federal stimulus funds they have received. Clarke County plans to contribute approximately $5.4 million.
All Points, a private company, must also share the costs.
Since the grant was announced, "the board (of supervisors) has not received any new information," said Chairman David Weiss, who represents Clarke County's Buckmarsh District.
This is the subject of the next teleconference.
"People wanted to know what was going on," Boies said. "We haven't heard anything yet."
"We're still hopeful that this project will move forward," Weiss said of the supervisors. "We are cautiously optimistic that within a few years all (county) citizens will have broadband."
Broadband has become as important a utility as electricity and telephone service, with many people working from home or students needing it for schoolwork.
The VATI project aims to bring broadband to rural areas that currently lack it. In Clarke County, this includes many areas outside of the incorporated cities of Berryville and Boyce.
If the All Points project comes to fruition, after its completion people who already have broadband should not expect to be able to upgrade to the All Points service, expecting to get a better financial deal from a somewhat funded project the state.
Some people have already asked if All Points will be installing lines along their routes, Boies said. Maps of where the lines will be installed have yet to be developed, he noted.
But "if you have a hard-wired fiber line (along the road) in front of your house, you're not eligible, basically," for an All Points connection, Boies said in his understanding.
The aim of the project is to bring such lines to areas that lack them, he said.
Boies did not rule out the possibility, however, that if All Points has to run a line on Route A already with broadband to get to Route B currently without it, the company may drop someone on Route A. connect to this line.
Those details were also not worked out, he said.