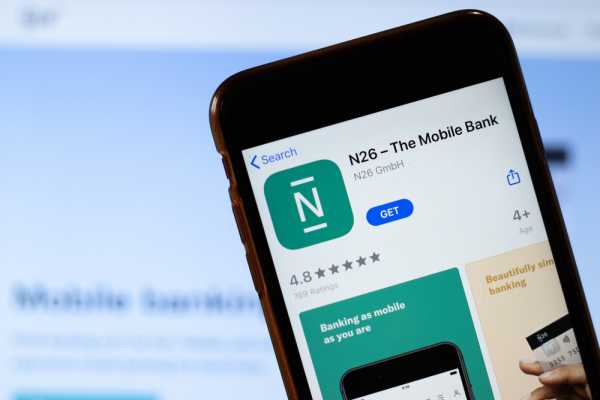 N26 Should Have Prioritized Cryptocurrency Services, Says CEO
Over the past couple of years, some traditional fintech companies like PayPal, Robinhood, and others have been leaning into the cryptocurrency space. German internet banking giant N26 wished they had followed the same path earlier.
N26 should have focused on crypto instead of global expansion
The co-founder of N26, Max Tayenthal, told the Financial Times in a recent interview that the company had rushed its global expansion. The company is currently shutting down operations in the United States after leaving the United Kingdom in 2020.
Tayenthal said, "Should we have developed trading and crypto instead of going into the United States?" Looking back, that might have been a good idea.
N26 is now planning to launch a cryptocurrency trading business later this year. It would be followed by the launch of an equity brokerage company in 2023. "We really want to expand our product universe, and we have to" added the co-founder.
N26 is one of the leading online banking companies in Germany. Last year, N26 was valued at 7.8 billion euros (8.7 billion euros) after raising 780 million euros. However, rival fintech platform Revolut, which offers cryptocurrency trading, is valued at $ 33 billion.
Despite the company's recent issues with German financial regulators, Tayenthal said N26 is exploring the possibility of going public before the end of the year.
Fintech companies expand their presence in the crypto space
PayPal, Revolut, and Square (now known as Block) are increasingly involved in the cryptocurrency space. Revolut and PayPal allow their customers to buy and sell cryptocurrencies on their platforms.
Jack Dorsey has resigned as boss of Twitter to focus on Block. The company wants to provide Bitcoin-focused financial services to its customers. PayPal, meanwhile, is reportedly set to launch its own stablecoin.
In September 2021, Revolut paid its offices in the United States with Bitcoin. According to the company, the move was intended to show its growing belief in cryptocurrencies as a method of payment.