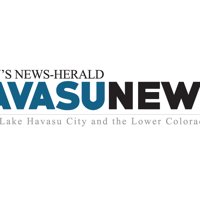 Our Take: Supervisor Gould's Mini-Stimulus Offers Lesson to Other Agencies | Opinion
[ad_1]
One-fifth of Mohave County's population is expected to be richer by $ 165 next month. Supervisor Ron Gould, whose district includes the northern part of the city of Lake Havasu, works on bugs in a plan to distribute his share of the $ 41.5 million US Mohave County bailout to everyone of its constituents.
From the start, we have disagreed with the county's approach to its management of stimulus funds, with each supervisor choosing how to spend their share of the federal money – around $ 8 million each – on their own. districts with little, if any, real scrutiny from the larger council. This is a recipe for a slush fund, although we are not suggesting that there is bad behavior going on.
It would be nice to see a better deployment of federal dollars at the local level.
That said, Gould's plan, while unconventional, appears to be the best way to help the greatest number of voters. Other supervisors used their funds for neglected infrastructure, to pay an internet company to provide better internet service, and to support nonprofits in their districts. These are appropriate uses of the stimulus money, but it's hard to say how much of an impact is being produced.
Gould's mini-stimulus, while a token sum of money, allows taxpayers in his district to take control and decide how he can best help them. It is the result of government by the people and for the people.
Perhaps his approach offers lessons to other government agencies that have access to similar federal funds but do not need to spend it immediately. Put the money back in the hands of taxpayers and let it flow back into the local economy.
In fact, there is so much money going to cities, counties and other local agencies through the federal government that there should be a caveat – money that is not spent in a certain amount of time should be returned to the taxpayers at the local level.
– Today's News-Herald
[ad_2]