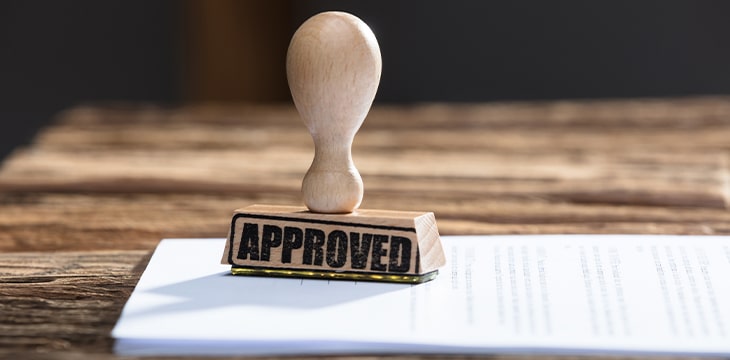 Reserve Bank of India authorizes company to deploy blockchain solution for cross-border payments
Open Financial Technologies, an India-based neo-banking firm, is set to roll out its blockchain-based cross-border transaction monitoring solution following its approval by the Reserve Bank of India (RBI).
According to a report by finance-focused Quartz media, Open Financial Technologies will first launch its solution called BankingStack in the US-India Corridor. Financial institutions operating in the corridor can use the corporate banking product to launch digital banking solutions within weeks.
The product is based on open-source blockchain technology and allows parties involved in transactions to track every step of any transaction. According to Anish Achuthan, co-founder and CEO of the startup, the solution brings immutability to cross-border payments.
"…when the payment takes place, there is also a ledger that records where the payment is at any given time. Thus, immutability is introduced throughout the transaction so that no transaction is ever lost from the system," Achuthan said.
Achuthan added that the company was looking to work with banks to "offer a suite of products for cross-border payments and trade finance" that will benefit millions of SMEs in India.
Open Financial Technologies is one of four companies the RBI has approved to deploy blockchain-based cross-border payments products under the second cohort of its Regulatory Sandbox program earlier this month. The others include Cashfree Payments India Private Limited, Fairex Solutions Private Limited and Near Technologies Private Limited.
The project started in September 2021 with 27 applications from the 26 entities which were refined through live testing of their products. The approval also comes amid a dollar crisis in India and is billed to help ease stress for importers and exporters.
RBI further explores deployment of blockchain technology
Apart from the partnership with the private sector, RBI is also planning to integrate blockchain technology into India's central banking system. Last month, the central bank announced an initiative in which it is collaborating with major commercial banks to use blockchain technology in running a trade finance platform.
Under the project led by the RBI's Bangalore-based Innovation Center, banks can maintain blockchain-backed tamper-proof letter of credit records.
The Innovation Hub hosted a workshop with participating banks and is supported by US-based companies, including IBM and Corba Technologies, as well as Belgium-based SettleMint.
This is in addition to the Central Bank Digital Rupee (CBDC) digital currency that RBI is working on and plans to gradually unveil from next year.
Watch: Introducing the BSV Global Blockchain Convention, BSV for Retail Payments, Remittances and Rewards
New to Bitcoin? Discover CoinGeek bitcoin for beginners section, the ultimate resource guide to learn more about Bitcoin – as originally envisioned by Satoshi Nakamoto – and blockchain.