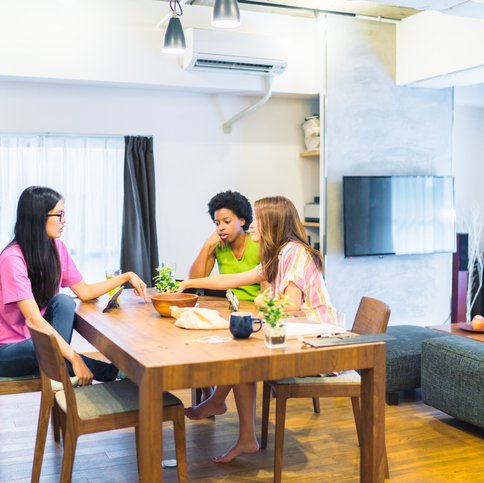 Residents of these 4 states could be in line for $377 million in stimulus aid
The federal government collects unused relief funds and redistributes them to other states in need.
---
Key points
The federal government took over rent assistance funds from states that were slow to disburse them.
Now, California, New York, New Jersey and Illinois are getting extra help.
---
The COVID-19 epidemic has caused an unprecedented unemployment crisis in our country. In the spring of 2020, millions of Americans lost their jobs, and in the absence of savings, many quickly fell behind in paying their rent.
Fortunately, lawmakers implemented an eviction ban at the time to avert a widespread homelessness crisis. Lawmakers also voted to allocate about $46 billion in housing assistance, a sum that would allow tenants to catch up on overdue rent and avoid eviction once the aforementioned ban expires.
The money that was intended for rental assistance was not distributed federally in the same way as stimulus checks. Rather, this money was distributed at the state level, and it was then up to each state to set up housing assistance programs and process applications for assistance.
Some states, however, have yet to distribute all of the housing assistance money allocated to them. And so now the federal government is taking that money back — and giving it to a group of states that it says need those funds the most.
Some States' Loss Is Other States' Gain
While the federal government hasn't taken it upon itself to distribute rent relief funds directly to applicants, it wants to ensure that all of this money is distributed to the people who need it. For months, he lobbied state governors with unspent rent relief funds to return the money. Now it goes one step further by actively taking the money back.
In some cases, the federal government is going after states with a relatively low share of tenants, such as Wyoming, South Dakota, Montana and Nebraska. In other cases, he goes after states that have been slow to get that help into the hands of tenants, including Alabama, Arkansas and Texas.
Meanwhile, the funds in question are being redirected to states with a higher percentage of renters and states that have already spent their previously allocated rent relief funds. Four states in particular are expected to see an influx of money.
California will get the biggest windfall, with $136 million in additional rent relief funds. New York, meanwhile, receives $119 million, while New Jersey, its neighbor across the river, receives $47 million. Illinois is also receiving a $15 million increase for rent relief.
It should also be noted that some other states will receive small rent relief grants. These include Washington and North Carolina. But the bulk of those recovered funds will go to the four states above.
An essential lifeline
While it is unfortunate that some states are now losing rent relief funds, the hope is that this move by the federal government will put that money into the hands of those who need it most. Many tenants in the aforementioned four states are at risk of eviction because they owe their landlords money. This new influx of funding could save many tenants in California, New York, New Jersey and Illinois from losing their homes and seeing their pandemic-related struggles drag on.
The best credit card erases interest until 2023
If you have credit card debt, transfer it to this top balance transfer card guarantees you an introductory APR of 0% in 2023! Plus, you won't pay any annual fees. These are just a few of the reasons why our experts consider this card a top choice to help you control your debt. Read the full The Ascent review for free and apply in just 2 minutes.