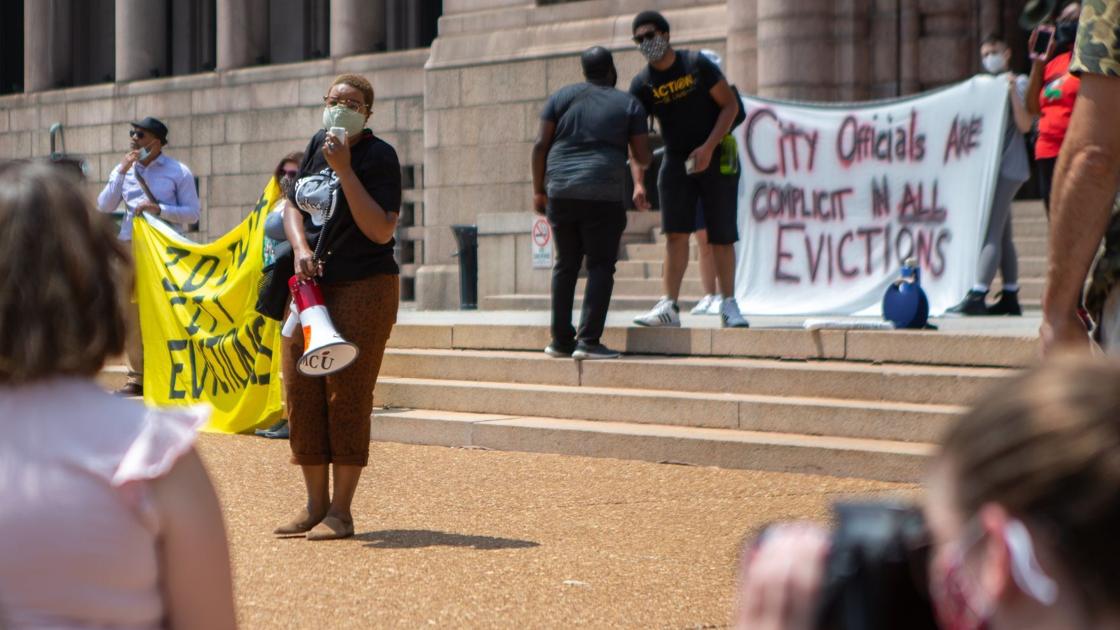 St. Louis evictions resume as state and local relief funds remain unused | Metro
But the owners, who argued they also had bills to pay, applauded the end of the moratorium.
Tommie Conwill, who rented the house next to hers near Festus for 30 years, said Friday she doubted she would ever get a dime from tenants who stopped paying rent for seven months. She was able to legally evict them in March because they damaged her property.
"Seven months without paying anything, and all this time they're getting stimulus money," said Conwill, 83. "I could have taken them out in the second month, but I couldn't legally touch them because of the moratorium. It's the worst thing the government has ever done.
St. Louis Circuit Court presiding judge Michael Stelzer issued an order on Friday overturning the court's ban on deportation. It is not known how many people locally are in arrears and face homelessness, but nationwide, around 3.5 million families said in early August they were at risk of deportation within the next two months. , according to the US Census Bureau.
Meanwhile, Jones urged city tenants facing eviction to get help seeking help at walk-in clinics run next week by Horizon Housing at 3001 Arsenal Street and Wohl Recreation Center, at 1515 North Kingshighway. Over the past two weeks, they have helped with some 200 requests, the mayor's office said.