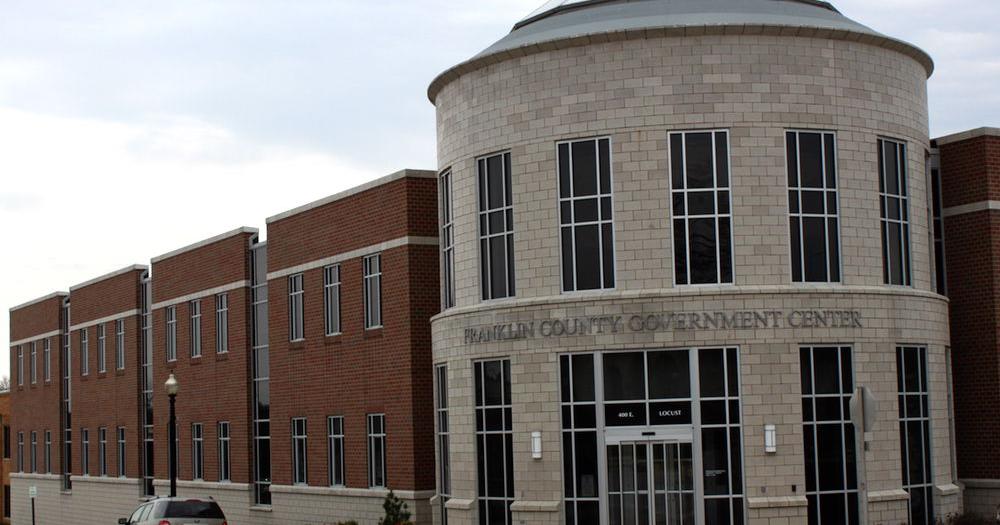 UHY to help county manage COVID-19 stimulus fees – for a fee | Covid19
Franklin County has given preliminary approval to an advisory firm to help oversee the county's federal stimulus spending.
UHY LLP, an accounting firm headquartered in Farmington Hills, Michigan, was chosen from 10 companies to bid on reporting services, with three of them receiving final interviews. Presiding commissioner Tim Brinker said on Thursday that an official contract had not yet been approved.
Brinker said UHY, which has an office in St. Louis, will receive up to $66,000 annually for as long as the county needs advice under the American Rescue Plan Act (ARPA). The amount and scope of services to be provided had not yet been finalized. A formal agreement is expected to be voted on by the county commission in the coming weeks.
The county receives $20.2 million in ARPA funds. Auditor Angela Gibson said she received the second half of the money on Thursday after receiving the first installment a year ago.
Although the county has spent about $3 million of that amount, everything has so far been within county agencies, primarily the Franklin County Sheriff's Office.
The county recently opened applications for funding to private businesses and nonprofits, which can apply for funding through an application available on the county's website.
Jack Reagan, general manager of UHY in Columbia, Maryland, said the company is currently working on ARPA projects with 18 municipalities, the closest being Cass County, Missouri, which has a population of 107,824. This makes it the most populous Franklin County county in the state.
"The three sides of the triangle that we see, typically, being funded are government projects, commercial projects and non-profit projects," he told the commissioners.
UHY can work with the county on designing programs to help provide business support, Reagan said. "It can be facade improvements," he said. "A lot of times there may be restaurants or others that need to upgrade their HVAC or are looking for outdoor dining opportunities, that sort of thing."
UHY is working with local governments to develop a scoring grid, so it can determine which projects are most deserving of funding, Reagan said.
Reagan said the county uses "best practices" by having a committee of local business officials and county leaders to help recommend projects to spend ARPA funds on.
Brinker told Reagan the best use of the consulting firm would be to help the county avoid problems reporting expenses to the U.S. Treasury Department, as well as act as a "sounding board" on possible expenses. .
Spending oversight will be especially important for companies applying for ARPA funding, many of which have not applied for grants before, Reagan said.
"You're going to want someone to look at how the money is being spent and make sure the people who said they spent it on something actually spent it on it," he said. "It's not just the risk of federal reporting, there's the risk of unnecessary spending, which then gets made public, and the public loses confidence in how the money is being spent."
UHY hosts webinars with companies to ensure they know the reporting rules ahead of time, Reagan said.
"For those who just want free money and see that there are quarterly reporting requirements and monitoring things that will be imposed on them, they say, 'Maybe I don't want so much money "", did he declare. "So you get people who really want the money and are going to do what they are legally required to do to get that money."
Commissioner Dave Hinson expressed concerns about monitoring projects with outside agencies in light of recent charges in St. Louis. According to the St. Louis Post-Dispatch, chairman of the council of aldermen Lewis Reed and former aldermen Jeffrey Boyd and John Collins-Muhammad have been accused of accepting bribes from a landlord in exchange for help to obtain tax breaks and other favours.
Hinson said he would prefer tougher rules for outside agencies looking for money.
Reagan said there are ways to provide funds in installments to ensure a business or nonprofit uses it for what it says it will use it. "We've done it in such a way that maybe a month's worth of costs are advanced, so you're not advancing three months, six months, or nine months, because if somebody thing goes wrong, so you got all that money out," he said. "It minimizes downside risk."
Elsewhere, nonprofits that have sought funds have tended to use the money to help create programs that address issues like drug addiction or food insecurity, Reagan said. But a problem with that is what happens when the funding runs out.
Hinson said the two nonprofits that have expressed interest in applying for money from ARPA are now renting buildings and would like to be able to purchase a facility.
Reagan said he's dealt with agencies that want to use ARPA money to renovate their facilities, but urged caution in using stimulus money to enable them to buy buildings. . "Then you're going to have a whole bunch of people showing up as tenants and wanting to demonstrate, 'OK, you should help me buy my building now,'" he said.
After the meeting, Brinker said the county has not determined how much of ARPA's money will go to nonprofits and businesses. "It will be up to the committee to determine that," he said.