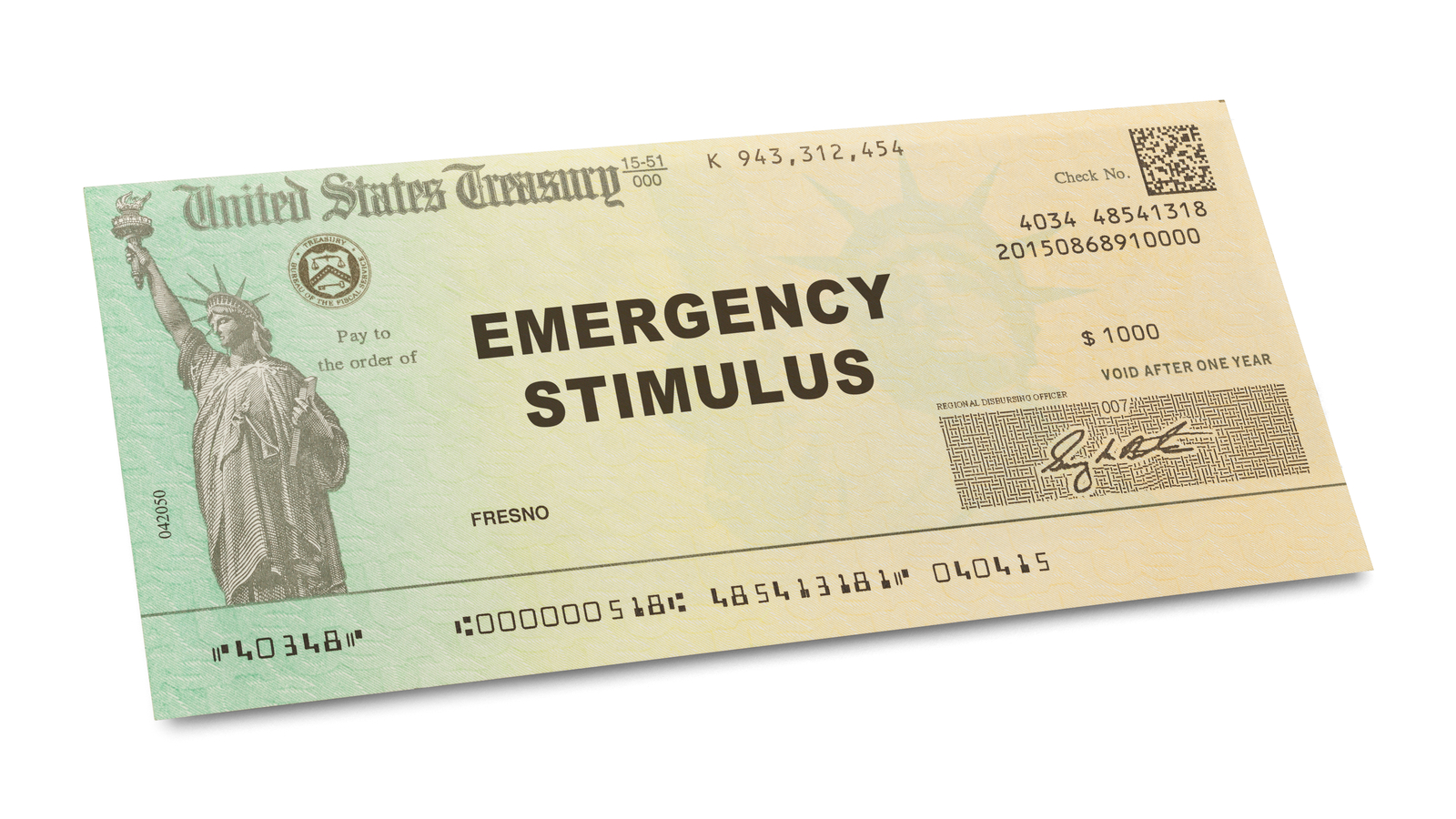 Where can you get a US stimulus check in July 2022?
Did you know you might still be able to get a US stimulus check? We're not talking about the federal government handing out funds because of Covid-19. On the contrary, some state and city governments are doing it for other reasons as inflation, supply chain issues, lockdowns, and various economic constraints impact citizens.
Since these stimulus checks are under the control of different government agencies, the action – and the amount of the stimulus – varies quite widely. Let's take a look at some examples.
State aid
In October, California will offer 23 million eligible families a one-time relief check. It will be based on household size, income and tax status. The payout could be up to $1,050, which Governor Gavin Newsom has called a "middle-class tax refund."
California is not alone, with several other states also considering or adopting direct payments. Delaware, Maine, Ohio, Colorado, Indiana and New Mexico are among those offering stimulus payments to their residents.
Other states and cities are considering or adopting more creative stimulus measures. For example, some Minnesota frontline workers will be eligible for a one-time payment of $750. Meanwhile, New Jersey Governor Phil Murphy recently decreed a $500 tax refund to nearly one million residents. New Jersey may not be done either, and other states also approve tax refunds.
In Oregon, low-income residents who worked during the pandemic may be eligible for up to $600. In Iowa, some residents may qualify for a $1,400 stimulus check if they are found to be suffering from certain hardships.
Even in Chicago, some residents will receive prepaid gas cards ranging from $50 to $150. The Chicago Moves initiative will be based on a lottery system. Anyone 18 or older with a valid City of Chicago sticker on their vehicle is eligible for one of 50,000 gas cards. There are also 100,000 $50 prepaid gas cards that will be issued to low-income residents.
Will the feds issue another stimulus check?
As states scramble to help their residents, some wonder if the federal government can help with a stimulus check. That may be unlikely, however.
The federal government has already responded to the pandemic with stimulus checks, PPP loans, student loan forbearance and other measures. However, it is now caught in the middle of a period of high inflation.
The Federal Reserve controls the money supply – not the White House. However, the latter seems unlikely to fuel the inflationary fire. Inflation has been consistently high since the fourth quarter and, more specifically, throughout 2022.
As a result, the Fed is unwinding its balance sheet while raising interest rates. It is always possible that the Fed will find the current difficulties too much for the average American to bear. However, with the unemployment rate below 4% and inflation yet to significantly correct, economists do not expect another round of stimulus checks just yet.
As of the date of publication, Bret Kenwell had (neither directly nor indirectly) any position in the securities mentioned in this article. The opinions expressed in this article are those of the author, subject to InvestorPlace.com publishing guidelines.